Real Estate Blog 2012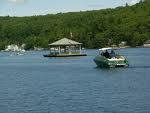 Welcome to our blog. Here you'll find news and trends on the Lakes Region real estate market, details about new homes we've listed, the latest price reductions, and information about Open Houses. We'd love to hear from you too, so feel free to join the conversation!
MAXFIELD HELPS WITH "GREASE": Jane Mooney of Maxfield Real Estate, Harry Corthell, Kelly Wims, Michael Allfrey and KRHS Theatre Director Scott Geissler come together to celebrate Maxfield's donation to help defray the costs of "Grease." (Granite State News 11/10/11)
WOLFEBORO - The We Care Program at Maxfield Real Estate was established in 1999 in honor of the company's 45th year in business and was created as a way of giving back to the community. Maxfield Real Estate recently donated to the Kingswood Regional High School Theatre department to help defray production costs.
Theatre director Scott Geissler stated,, "Unlike many of the sports programs that cost hundreds of dollars for the students to participate, Kingswood Theatre is free. 'Grease' will cost over $5,000 to produce and that is money that we need to come up with on our own as the school doesn't cover it."
He added, "The students and staff of Kingswood theatre are absolutely blown away by this generous support. It is so wonderful to have this type of support for the perfomning arts. This really sends a message to the kids that their efforts are valuable and valued. This is exactly the booster we needed before the show. Thank you very, very much for your donation!"
Maxfield donates two percent of every commision dollar to a local nonprofit organization as a way to support those organizations that are so beneficial to local citizens and their families.
WOLFEBORO - Maxfield Real Estate's Wolfeboro Office recognized its top producers of 2010: Randall Parker, Carol Bush, Joy messineo, Bill Regan, Denise Williams and Lynne Butler.
They are some of the best agents in the business today and work hard every day to make that happen When you work with a Maxfield agent, you get a whole team ready to step up to the plate and be helpful.
All individually produced sales volume in excess of $3 million; Randy Parker led the way with just over $15 million in sales. He is one of the Lakes Region's leading agents.
Consistently on top, Randy is the first one in each day and is often called upon for advice. He not only helps himself but encourages and helps others.
A strong believer in team effort, Randy is a terrific asset to his clients and the company. He used his primary assistant, Jane Mooney, other assistants, and his fellow agents to lessen the workload,
Randy is well-respected and liked by his peers. A little fun now and then is always in the offing.
Congratulations to the best in the business and a big thank you from Chip and Tina Maxfield.
Randy Parker & his assistant Jane Mooney took in over $15million in sales in 2010. (Granite State News 10/6/11)
"We've seen our house in really beautiful ads & the website is just outstanding. We wanted you to know how much we appreciate your efforts to market our property so nicely. We also wanted to extend sincere congratulations to you and Jane on the nice article in the paper. We've seen how hard you and Jane work for your clients and appreciate all your efforts. Looking forward to becoming part of your success very soon. Many, Many thanks!"
-Emily & Richard L.
"Thank you for the effort in the Union Leader. The photo and inside pictures and text were great and showed a real New Hampshire effort! It was appreciated by me. Thank you."
-Marjorie D.
"Thank you for all your help with selling our home. You're a good team. Thank you for the gift certificate and the champagne!"
-Dan & Sharon F.
"Thanks for coming to the closing and helping today, and for all the hard work and negotiating that made it all come together! I very much appreciate your efforts, and your patience, and your guidance."
-Susan H.
"Just want to say thank you again for all you have done on my behalf over the past 2 years. Timing is everything in life! I've always felt that is was not just a business relationship, but also friendship. I look forward to seeing you again sometime down the road!"
-Beverly S.
"We can't thank you enough for the kindness you have shown us. You are both beyond wonderful. All our best to your both."
-Dennis & Nancy P.
"Thank you for lunch to celebrate the closing! After working so long together, I am glad I was able to attend the closing and delighted to finally meet you. Thank you for all your work to sell the property."
-Carmen T.
(Regarding our We Care donation to Kingswood Theatre)
"The students and staff are blown away by this generous suppport. It is so wonderful to have this type of support for the performing arts. This really sends a message to the kids that their efforts are valuable and valued. This is exactly the booster we needed before the show. Thank you very, very much for your donation."
-Scott G.
"It has been 2 years since we closed on our house, but we wanted to let you know how happy we still are and how much we often think of you and how much we appreciate all of your hard work to 'seal the deal.' We hope you are well."
-Mark & Linda P.
"I got the package of goodies from Harry & David as well as the check for my house sale. Both were very welcome!! Your efforts really pulled everything together. I will recommend you again and again. Thanks for everything!"
-Barbara C.
"Thanks for working with me and hanging in through all of the ups and downs. You two are simply the best."
-Kathy S.
"We wanted to tell you how much we enjoyed your delicious, genreous gift. It was such a wonderful surprise! Working with you during the purchase of our house was an extremely pleasant, smooth process thanks to you. We love our home and are looking forward to making some life-long friendships. Thanks again."
-Tim & Maria C.
"We know we tried your patience this time around :) We appreciate your time, hard work, kindness and patience through it all. You are the best realtor in the Lakes Region. This will be the home our grandchildren will remember. Thanks again for everything! Warm regards."
-Kathy & Steve F.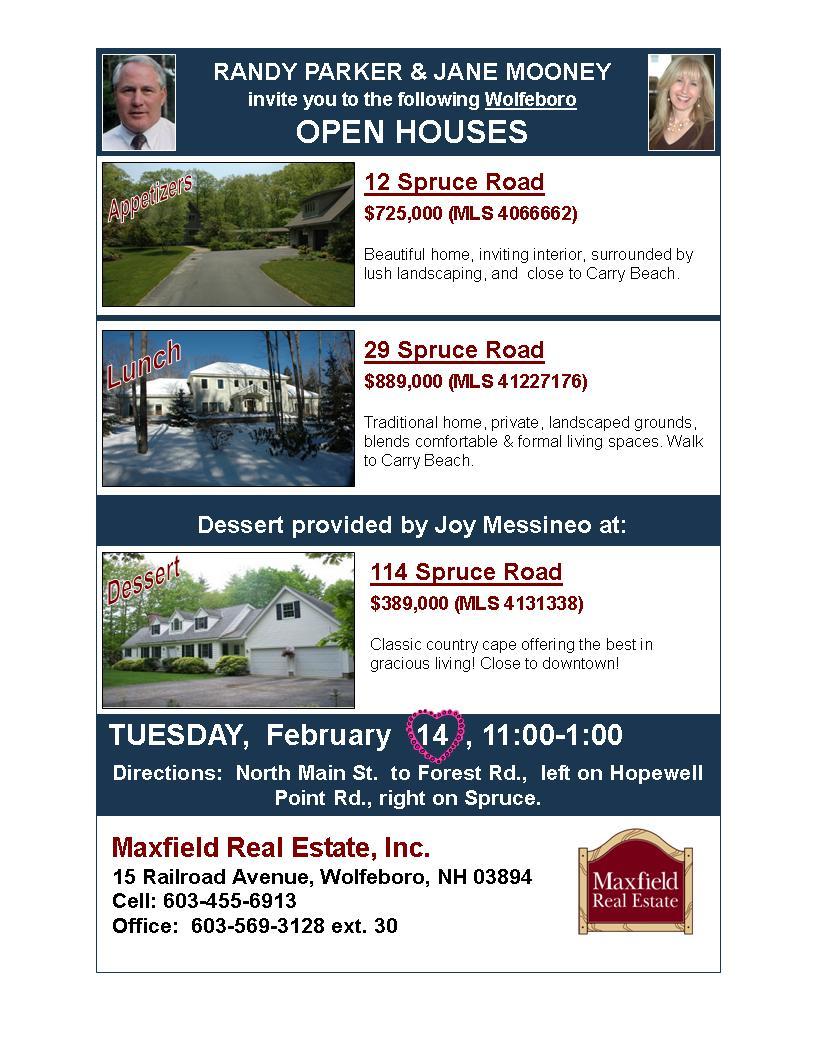 -By Chip Maxfield,
President, Maxfield Real Estate
The real estate news is definitely improving. Real Estate sales are generally up. Low interest rates have kept home buying affordable and buyers' are beginning to believe we are at the bottom and on the way up. I can almostdefinitely say we are on the bottom and believe we have been there for the past year. It would take a really unusual event to stop forward progress.
W
e continue to have a large inventory built up over the past 5 years. The build up is due to a number of improperly priced homes by owners unwilling to listen to what the market has to say. We find that our newest sellers are more willing to listen and more often price to the market to get sold in that 90 day prime period of time when the best price sales price is offered.
G
etting your property sold is always a function of price, not as set by your REALTOR but rather as set by the market. All too often, in this type of market, the seller looks at the agent as wanting a price that will sell their house right away i.e. below the market. This is unfortunate as it is the seller who suffers by not taking good advice. Look at what has sold and base your decision on that data. You should trust whomever you choose to work with.
Trust is key to success
.
J
ust this month we had a bidding war on a well priced home in the $240,000 range giving the seller the opportunity to get a higher price and better terms. It will still take some time for the current inventory to be reduced and for prices to rise (est. 2 years) but in the mean time sales are definitely on the rise and buyer interest is strong.
W
e did
over 73 million dollars worth of sales from our three offices this year
and we did almost the same last year. Again this is good news. Sure we would all like more sales but level and steady is good and bodes well for future years.
I
hear that foreign money is coming back in to buy. While this is good news, we do not seem to be on the radar screen for most foreign investors. They more traditionally head south and west where the markets were more depressed than ours, and where they traditionally go to invest and vacation.
Just In Time For SUMMER!
2 Lake Winnipesaukee Cottages JUST REDUCED!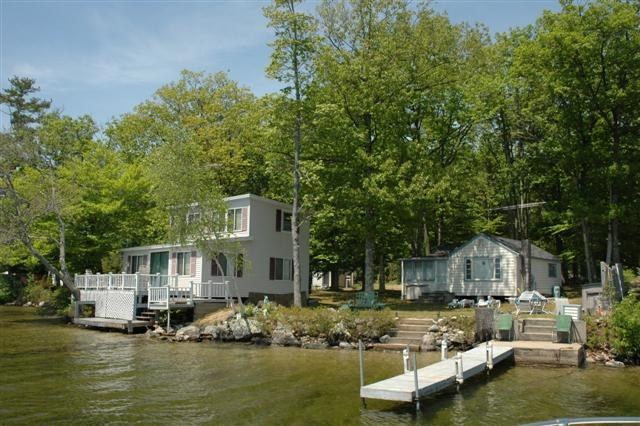 100/102 Beede Road, Moultonborugh NOW $755,000!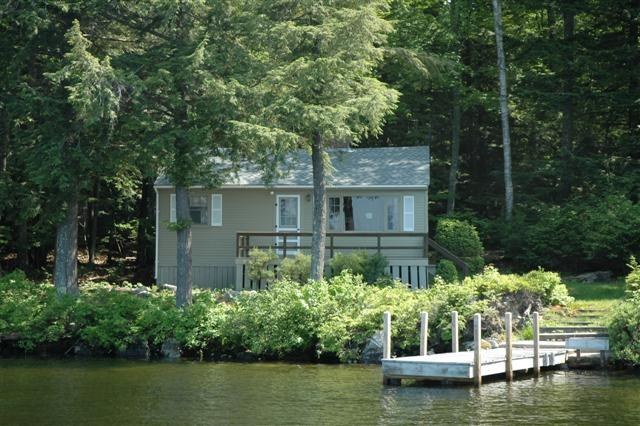 85 Chase Point Road, Tuftonboro NOW $649,000!
Come Join Us at the following OPEN HOUSES and enjoy LUNCH on US!
When: Tuesday, May 24 11:00-100
1st Property:
The quiet side of Winnipesaukee! Pretty cape on 120' private cove, dock and sandy beach. $795,000 (MLS2810241)
Directions: Follow Black's Landing to Melanson Point Road on left, 1st house on the right, see sign.
2nd Property: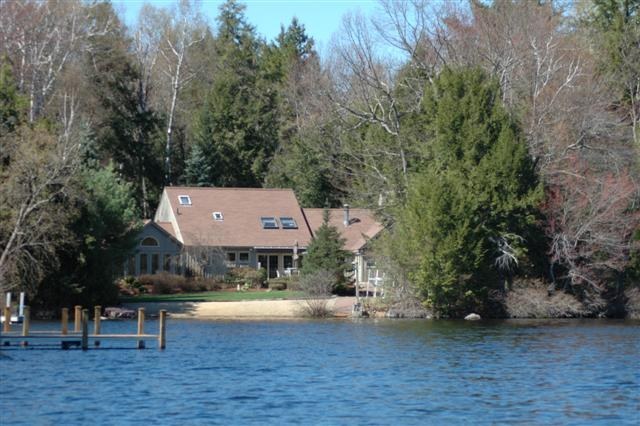 Winnipesaukee home with lakeside patio, beautiful landscaping, sandy beach, in-law apt., plus bunk room over garage.
$1,123,000 (4053439)
Directions: Route 109 to Blacks Landing Road, look for #8 on left. No sign.
Beautifully Restored Lake Winnipesaukee Home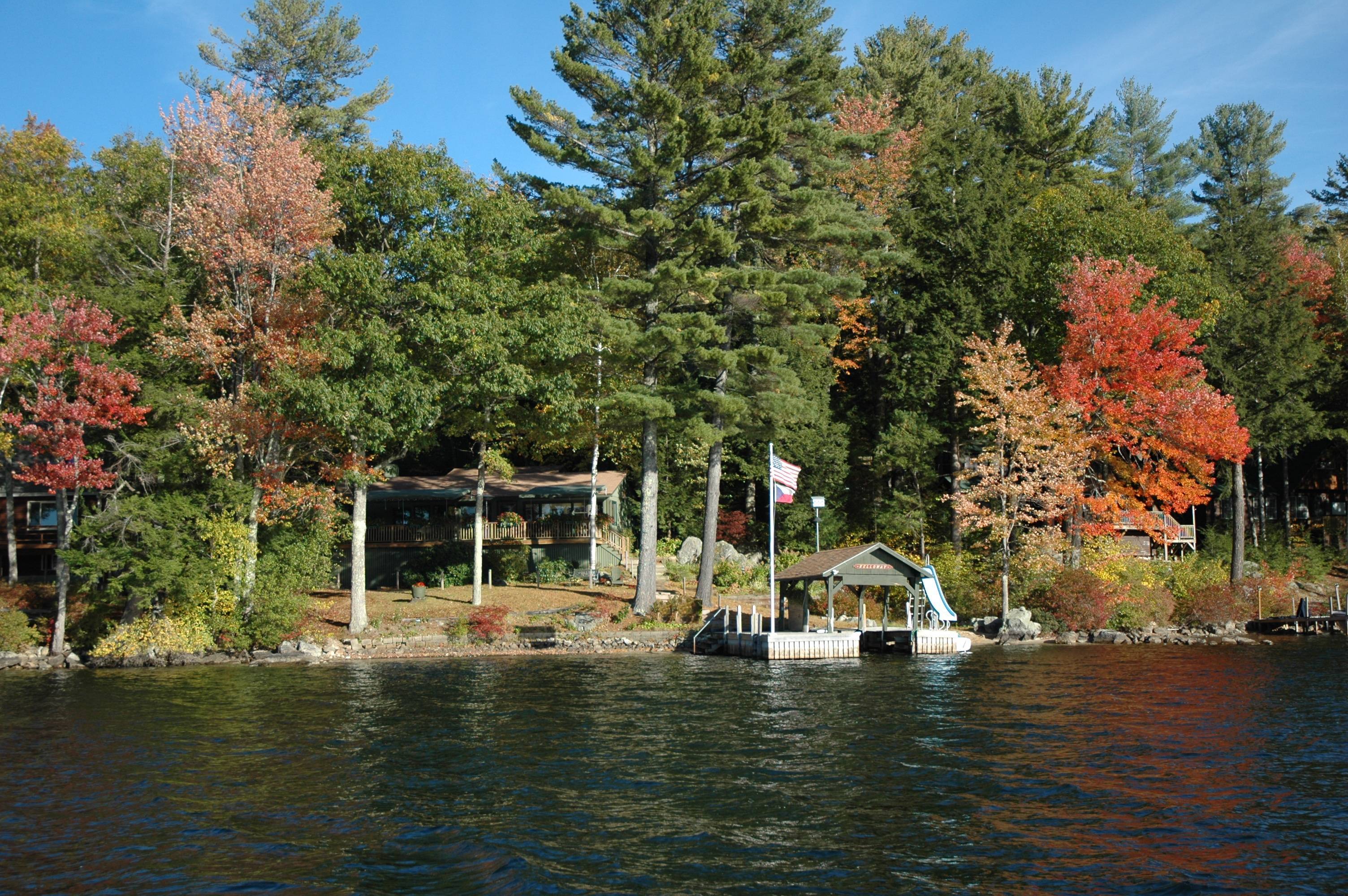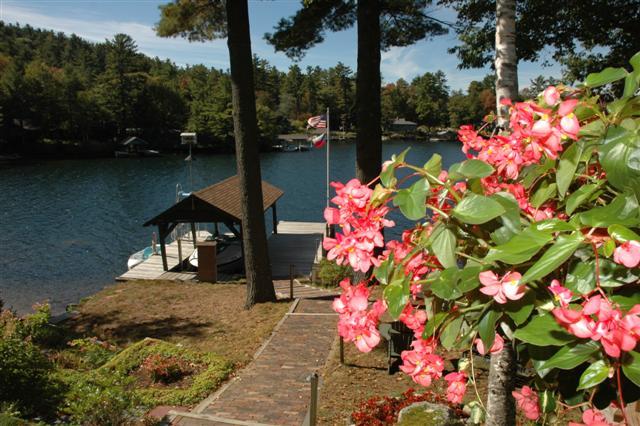 This beautiful waterfront property is a must see! A 1957 restored year-round lake cottage, located in South Wolfeboro, with magnificent gardens, circular drive & brick walkways. The wrap-around deck leads you to a covered deck that you will not want to leave. This walkout deck looks west towards the waterfront, the permanently covered u-shape deep water dock & sandy walk in beach. The interior has been redone starting with a European style entrance to the granite counters & warm cherry cupboards. The whole front is glassed, enticing you to to the adjoining deck and allowing enjoyment of the westerly views over the water. This has a three bedroom approved septic and expansion is possible both up and out to the sides. $1,250,000 (4060275)
Charming Seasonal Cottage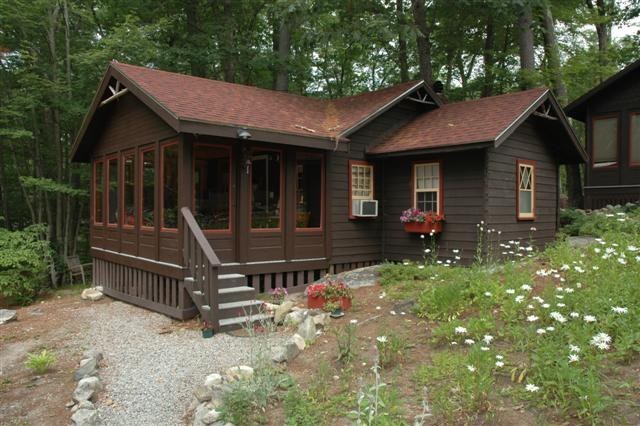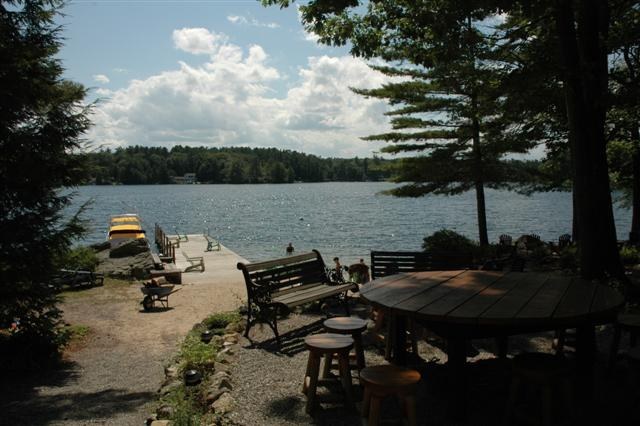 Affordable access to Lake Winnipesaukee! Reminiscent of years gone by, this cottage condo is wonderfully set among tall pines & direct lake views all in a great waterfront community, featuring 356' shared sandy beach, access to the recreation center,clubhouse,sauna,laundry,lighted picnic and barbeque area,children's playground, deeded mooring and beautiful sunsets every night. The cozy home has been recently updated with new flooring, appliances plus a large covered 3 season porch that. A great way to be on the big lake without the big expense. $184,900 (4013433)
Enjoy Gorgeous Panoramic Views!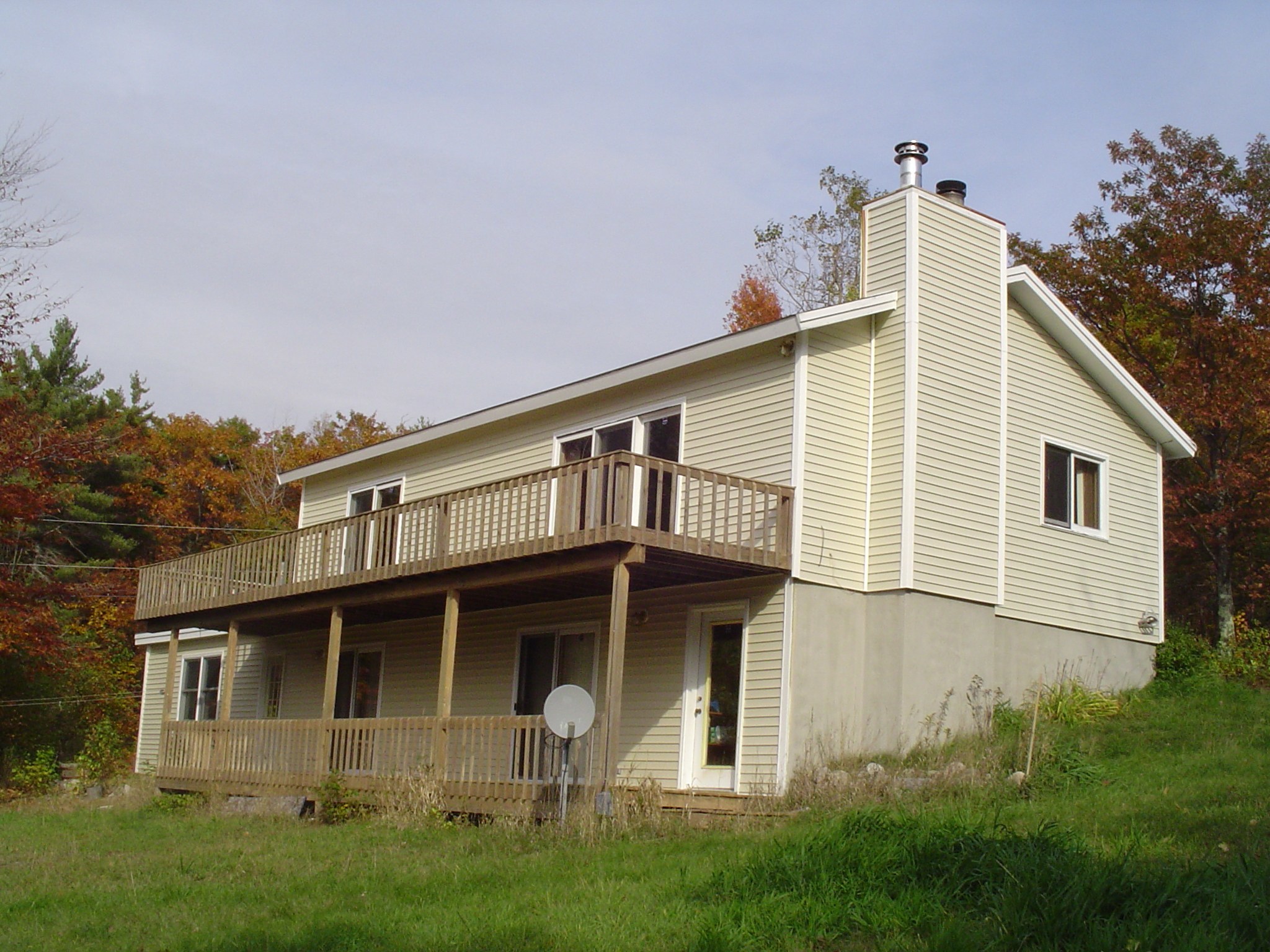 Come relax and enjoy the views and sunsets! This beautifully maintained home offers exceptional views of the mountains and all of Lake Winnipesaukee, with 2 levels of walkout decks,open concept main living space with 3 spacious bedrooms, 2 baths, cathedral ceiling, fireplace, ceiling fan, 2 car garage, Great year round or vacation home. Community pool and tennis. Minutes to schools, shopping and golf. $219,000 (4054644)